Independent Agronomy – why should it matter to you?
At times of low grain prices, the importance of optimising inputs becomes the focus of greater attention to the farmer. But should the grain price make any difference? Shouldn't the inputs on your crops be subject to the same level of thought and scrutiny regardless of the potential value?
As Independent Agronomists we are increasingly asked by farmers who are not clients to examine the prices that they are paying for seed, fertiliser and agrochemicals.
There is no surprise that when times are lean, the focus on keeping costs low comes to the fore. But is it right to focus purely on costs?
The Agronomist's focus should always be to optimise crop margins across the rotation. Not just for one year, but building a rotation that allows each crop to perform to their optimum year on year.
For example the use of spring crops to allow cultural control of Blackgrass, reducing the frequency of rape in the rotation to reduce the yield effects of Verticillium and other diseases, and constructing a rotation that protects the soil structure and organic matter levels.
Getting to know a farm and a farmer takes time. This commitment can involve difficult conversations at times, explaining why changes need to be made to keep the farm profitable for the long term. Being free to recommend crops which use far less agrochemicals rather than just "Wheat, Wheat, Rape" is a classic case in point, which would clearly not be in the interests of an agronomist with a sales target.
Ultimately, the focus on the crops comes down to an unparalleled level of trust between farmer and agronomist. As a truly independent agronomist working for a company that is owned by the farmers, we have no commercial bias or sales priorities.
Of course, buying crop inputs through a buying group such as crop advisors will save you money without question. But cutting chemical expenditure is simple; being able to say what you see without fear or favour is where the real benefit of truly independent agronomy is found.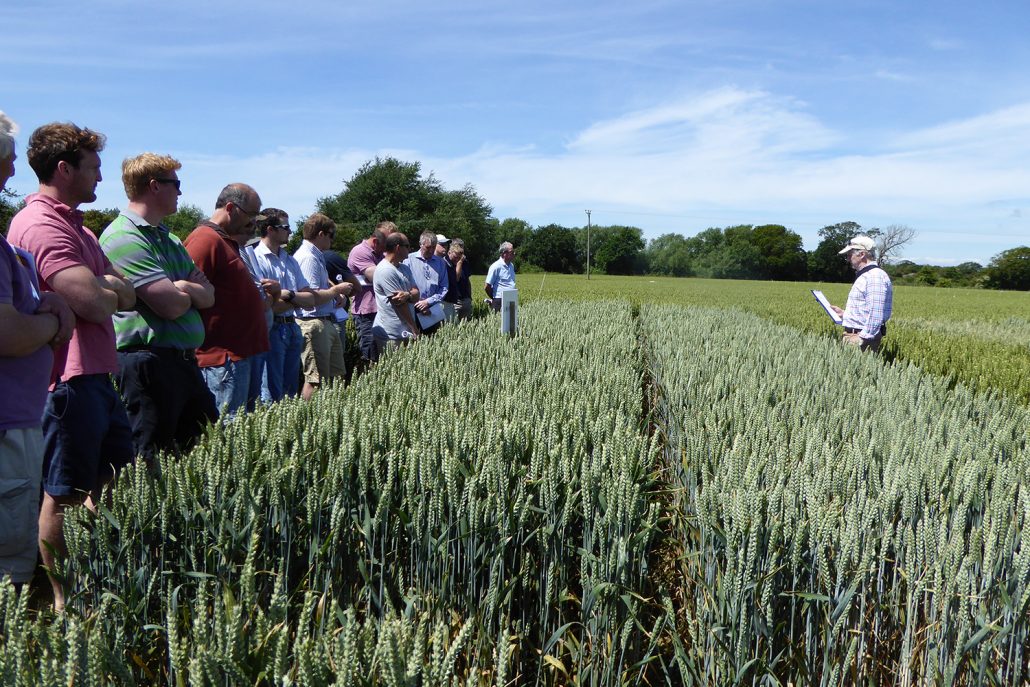 As part of the Association of Independent Crop Consultants, CCC have access to over 60 trials that were completed in 2015, looking at a range of questions including variety choice, fungicide inputs, nitrogen strategies and seed rates. This includes the trials done at a local site just South of Chichester, which is kindly hosted by a farmer who is a member of CCC.
Extensive work has been conducted into Blackgrass control, and within CCC we are now planning to look at the use of cover crops and their effect on Blackgrass levels in spring crops. This is something that as Independent Agronomists we feel has been promoted heavily by commercial companies without thorough investigation.
The AICC are also pioneering work into Verticillium Wilt disease in oilseed rape and weed control strategies in rape. This disease can be exacerbated when rape is grown in close rotation, and we were one of 6 sites around the country that looked at disease levels in over 20 commercial grown varieties, with and without fungicide treatment.
Peter Cowlrick, CCC Agronomist and part of the AICC Trials Committee explained: "It is always vital to have current, up to date and accurate trials data to help guide agronomic decisions. Independent, non-Commercial data is also hard to come by at times, so having access to new chemistry and being able to examine alternative techniques puts the AICC at a significant advantage."
More local work has also been conducted into nitrification inhibitors, applied to the soil to help slow the release of nitrogen and hence prevent leaching. David Jones, CCC agronomist and AICC member conducted two trials looking at this in maize crops with and without manure applications. "There is a real lack of information about these, apart from what the manufacturers provide. I set out to examine the effectiveness of these products under a range of conditions using a proper, fully replicated trial."
"This year we did not see any obvious yield benefit, however when we assessed the trial with a very high resolution NDVI image taken from a drone, there did appear to be slight difference in crop nitrogen content between some plots. I am looking to repeat the experiment on a large area in 2016 to have another look", he added.