Maximising Black Grass Control in High Populations
As winter cereal drilling approaches black grass control is one many problems facing UK farms. Farmers must use all the tools at their disposal to maximise black grass control.
Here we provide you with some useful information and tips on maximising herbicide efficacy.
Stubble Cleaning
Ensure that prior to drilling stubbles are sprayed off using appropriate rates of glyphosate. Aim to do this as close to drilling as possible reducing the chance of any further germination of blackgrass between spraying and drilling. Please check the label to make sure that the appropriate interval is left before drilling.
On top of stubble cleaning, consider adding glyphosate to the pre-emergence mix where possible (within 48hrs), in cases this has been seen to add a further 10% of black grass control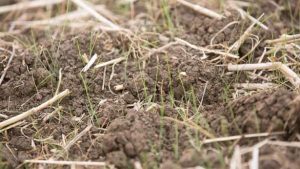 Delayed Drilling
Avoid drilling between Mid-September and Mid-October WHERE BLACKGRASS POPULATIONS ARE HIGH. This is when the main flush of black grass occurs.
Delaying drilling until Mid-October results in :
33% Reduction in Black Grass plants/m² 
49% Less Black Grass heads/m²
29% Increase in Black Grass control from residual herbicides
By delaying drilling, not only do you avoid the main flush of grass weeds, but soil temperatures are lower resulting in slower weed growth and  greater time for the uptake of herbicides and more persistence
Seed Rates and Depth
Adjust variable seed rates to suit seed bed conditions on the day of drilling. Where black grass populations are bad consider increasing seed rates up to 30% to maximise crop competition. This should be discussed with your agronomist.
Where possible aim to achieve a fine, firm seedbed. Ideally this should be rolled, however we appreciate this is not always possible. Avoid rolling where seedbeds are likely to cap.
Seed should be covered by a minimum of 32mm of soil to ensure the roots are away from the top 10-20mm pre-emergence layer which may cause crop damage.
Aim for good precision and consistency of seed depth. This is often the cause for poor crop establishment.
Tyre Pressures should be kept below 1 Bar, particularly where farms are aiming to direct drill. Where more pressure is exerted on the soil, roots will often struggle to penetrate the soil.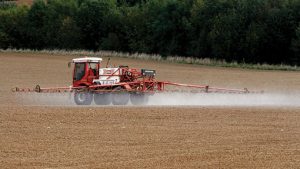 Tips for Maximising Herbicides
For maximum efficacy of herbicides, soil moisture is required! Delay drilling if soil is very dry-this looks unlikely at the moment!
A true pre-emergence application gives the most consistent and effective control, aim to apply within 48 hours of drilling.
Avoid spraying at speeds over 12km/hr. For maximum pre-emergent efficacy, applications should be made between 6-8km/hr.
Aim for a medium sized spray droplet where perfect conditions occur. Where conditions are variable, use Low Drift Nozzles and higher water volumes to maximise soil coverage. Recent studies are now showing improved Blackgrass control with water volumes of 200l/ha compared with 100lts/ha
Use angled nozzles where possible, this improves spray application on poorer seedbeds-coating both sides of clods .